We are pleased to announce that we will be participating in the upcoming IFA Berlin, Germany, one of the world's leading trade shows for consumer electronics and home appliances. As a well-known manufacturer of air purifiers and filters, we cordially invite you to visit us at booth 537 in hall 9 from September 3 to 5, 2023. We guarantee an exciting experience, showcasing our latest product launches, showcasing innovative air purification solutions aimed at creating a healthier environment for all.
Stand: 537, Hall 9
Date:  3rd-5th, Sept.,  2023.
Product: air purifiers, fiters
Company: ADA Electrotech(Xiamen) Co., Ltd.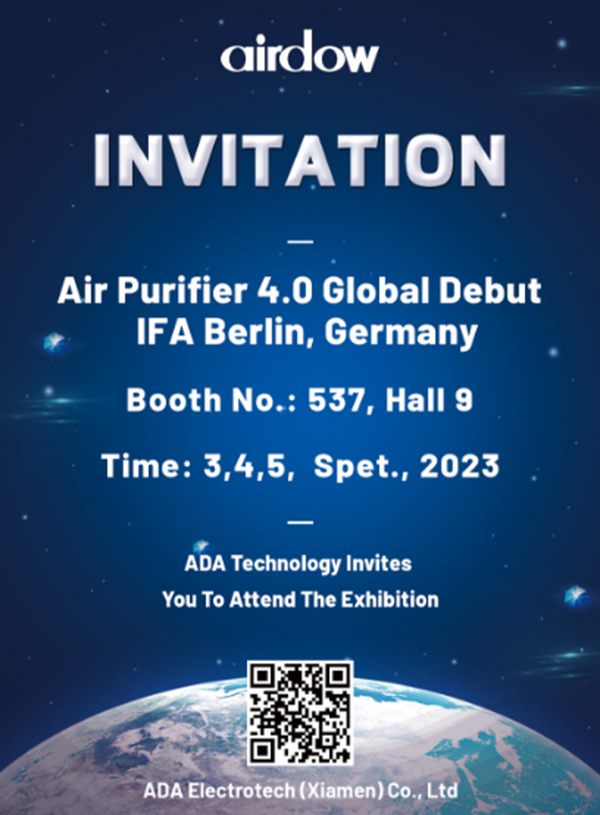 At our booth, you will witness our proud cutting-edge technology and unrivaled quality. Our team of experts is on hand to give you a detailed demo and answer any questions you may have. We strongly believe in the importance of clean, fresh air to overall health.
Air pollution has become a major global concern, affecting quality of life and causing various health problems. Recognizing this, our R&D team is dedicated to creating efficient air purification solutions to effectively combat indoor air pollution. Our products are equipped with advanced filtration systems that capture the finest particles in the air, including dust, pet dander, pollen, and even harmful gases and odors, ensuring the air you breathe is pure and fresh.
What sets us apart from other companies is our commitment to using only the best materials and the latest technological advancements in our products. Our air purifiers have a sleek, compact design that fits seamlessly into any home or office environment. Whether it's a spacious living room, a cozy bedroom or a busy workplace, our devices deliver optimal air purification performance without compromising aesthetics. Featuring quiet operation, user-friendly controls and low maintenance, our products are designed to simplify your life while giving you the cleanest air possible.
Plus, our filters are intelligently designed to last longer, ensuring you get the best value for your investment. By changing your filters regularly, you can depend on your air purifier to consistently provide clean, fresh air free of harmful pollutants. Our filters are easy to replace, and we offer a range of filter options to suit your specific needs, whether it's for allergens, cigarette smoke or general air purification.
In conclusion, attending IFA Berlin is a great opportunity for us to showcase the latest air purification products and interact with industry professionals and consumers like you. We invite you to experience the future of air purification for yourself at booth 537 in hall 9 from September 3 to 5, 2023. Be sure to mark your calendars and visit us to learn more about how our innovative air purifiers and filters can improve the quality of the air you breathe. Together, let's create a healthier, cleaner environment for everyone.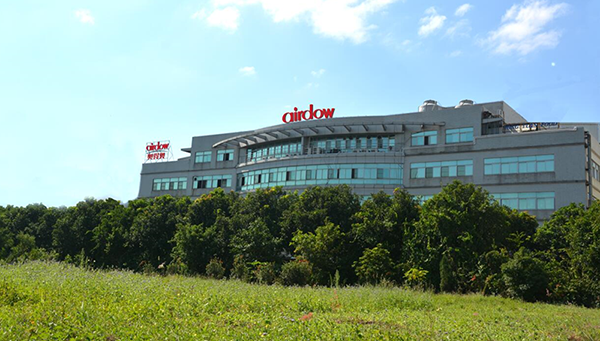 ---
Post time: Sep-01-2023